Maximise productivity, streamline workflows, and enhance communication across your organisation.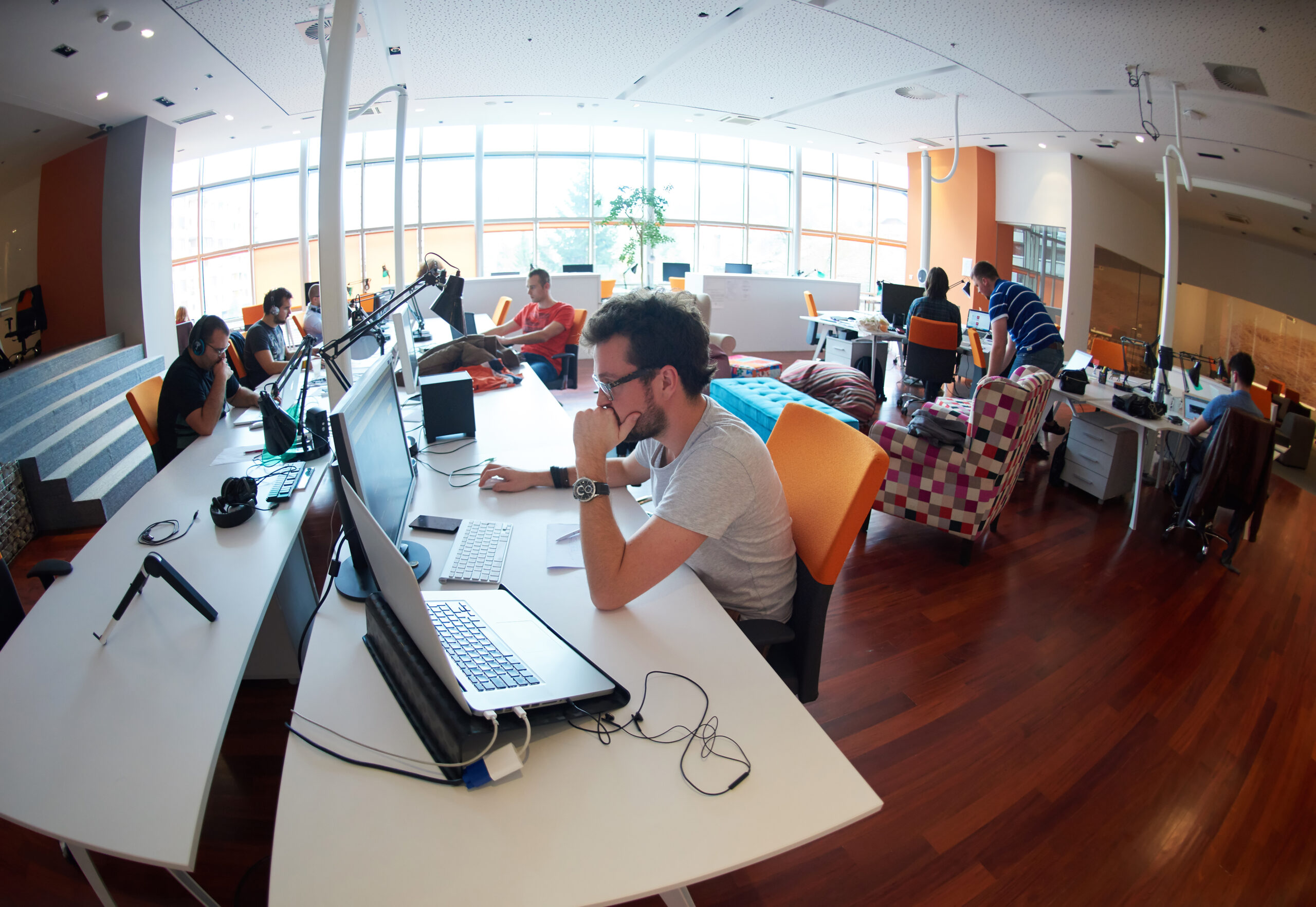 Greenfield IT started in 2016 with the goal of providing affordable, reliable and professional managed support. To this day, these core values still echo throughout our work and are at the heart of everything we do. We believe technology should be an enabler for business success, and that's why we work closely with our clients to create customised solutions that help them achieve their goals.
Whether you need assistance with security, cloud migration or ongoing IT support, our expert consultancy team have specialist knowledge across the Microsoft 35 Technology Stack, including; Microsoft 365 application suite, Dynamics 365, Intune and Azure and Power Platform and Sharepoint.
You can let your IT problems become our IT problems. Managing and solving them is what we're good at.

Managed Services
Whether your in-house IT staff need help, or you want to outsource all of your IT, we can take care of regular infrastructure monitoring and management, freeing up your staff to focus on higher-value projects.

Business Continuity
If you are unprepared for an IT disaster, the consequences for your business's operations could be significant. We can disaster-proof your business, with expert and reliable technologies and solutions that work.

IT Security
Trying to keep up with IT security can be confusing and frustrating for business owners. We can simplify the complexities and give you peace of mind so that your business is securely protected.

Office 365
Office 365 revolutionizes your productivity with its comprehensive suite of cloud-based tools, enabling seamless collaboration, efficient communication, and streamlined workflows for your organization.
IT Solutions for office, remote,
and hybrid workforce
Hybrid and remote work has created new challenges for businesses, leading many to seek IT support from experts or upgrade their technology to better manage these shifts.
Our IT strategy and roadmaps provide a solid foundation for your company's tech transformation, ensuring secure and efficient operations as your
business evolves.
Benefits of moving to GreenfieldIT
✔  Quick Response – Direct engineer access
✔  Fixed Monthly Cost – Scalable with growth
✔  Aligned IT Solutions – For business goals
1min
Average Call Response Time
95%
First Contact Resolution Rate
99%
Customer Satisfaction Rate
What our clients have to say

Expert support at a fixed monthly price
As a premier managed IT service provider, we offer specialized expertise and dependability at a fixed monthly cost, eliminating any uncertainties on projects.

Close the divide between internal and external IT
Our managed IT services assist in closing the gap between the limitations of an internal IT department and the growing demand for advanced business IT support utilizing specialized technologies.

Microsoft Certified for extra reassurance
Our managed IT service team possesses exceptional skills and, more importantly, holds certification from Microsoft, enabling them to implement the latest technology and provide support for both Windows and Mac networks based on best practices.

Advantages of Greenfield IT Managed Services

Get in touch today for a no obligation, free initial consultation.
We would love to hear how we can help improve your businesses IT and technology systems so that your business can grow and thrive.