Elevate Communication with Teams Business Voice: Integrated Calling, Conferencing, and Collaboration for Seamless Business Connectivity.
Microsoft Teams Business Voice
Microsoft Teams Business Voice is a comprehensive cloud-based communication solution that allows you to make and receive phone calls directly from Microsoft Teams. With Business Voice, you can streamline your communications and reduce complexity by consolidating all your messaging, calling, and meeting needs into one integrated platform.
At Greenfield IT, we specialize in helping businesses leverage the full potential of Microsoft Teams Business Voice. Our expert team can help you with everything from implementation and integration to ongoing support and maintenance. Contact us today to learn how we can help you enhance your communication and collaboration with Microsoft Teams Business Voice.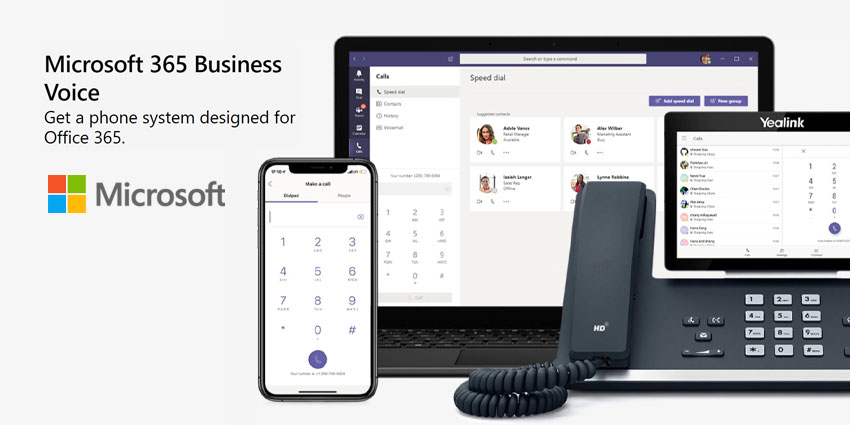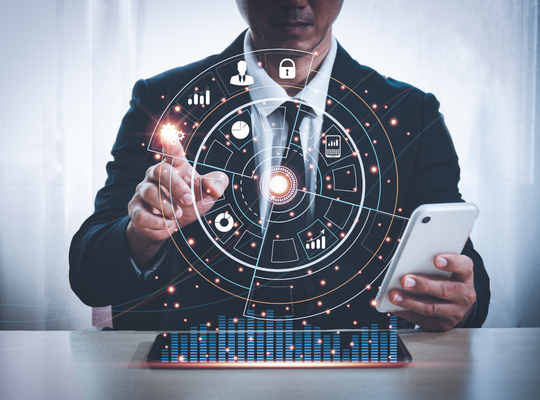 Increased Efficiency: With Business Voice, you can easily make and receive calls directly from Teams, streamlining your communication workflows and reducing the need for additional software or hardware.
Enhanced Collaboration: Business Voice integrates with Microsoft Teams, enabling you to collaborate and communicate with your team from anywhere and at any time. You can hold virtual meetings, share files and documents, and access all of your communications tools in one place.
Cost Savings: Business Voice eliminates the need for expensive on-premises PBX systems or separate conferencing services, resulting in cost savings for your business.
Scalability: Business Voice is a cloud-based solution, making it easy to scale up or down as your business needs change. You can add or remove users as needed, and you only pay for what you use.
Advanced Features: Business Voice offers advanced features such as call routing, voicemail, and auto-attendants, enabling you to customize your communication workflows to meet your specific business needs.