Unlock Productivity Potential with Microsoft 365: Streamlined Collaboration,
Enhanced Communication, and Secure Cloud Solutions
Benefits of Microsoft 365
Microsoft 365 is a powerful suite of productivity and collaboration tools that can transform the way your business operates. As a managed services provider, we can help you take full advantage of the benefits of Microsoft 365. With Microsoft 365, you can access your emails, files, and applications from anywhere and collaborate with your team in real-time, all while ensuring the highest levels of security and compliance.
Our team of experts can help you seamlessly migrate to Microsoft 365, ensuring a smooth transition and minimal disruption to your operations. We also offer ongoing support and training, ensuring that you and your team can take full advantage of all the features and benefits of Microsoft 365. With our help, you can increase productivity, streamline workflows, and improve collaboration, all while knowing that your data is secure and protected. Choose us as your Microsoft 365 partner, and see the difference that our expertise can make for your business.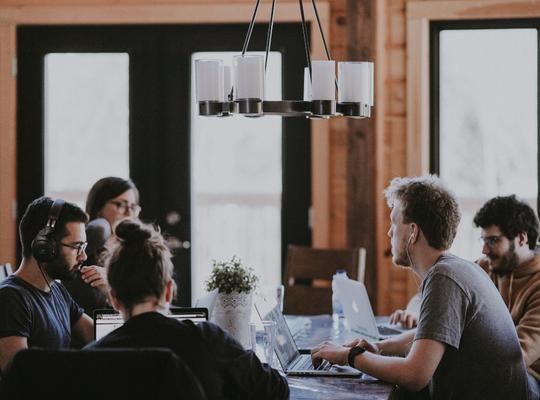 What's included in Microsoft 365
A Microsoft 365 Business Premium license includes a range of powerful tools and features to help businesses operate more efficiently and securely. Some of the key features included in a Microsoft 365 Business Premium license are:
Microsoft Office Apps: Access to Microsoft Word, Excel, PowerPoint, Outlook, and other Office apps for desktop, mobile, and web.
Email and Calendaring: A business-class email account with a custom domain, 50 GB mailbox, and access to calendars and contacts.
Teams: A powerful collaboration and communication platform that includes video and audio conferencing, chat, and file sharing.
OneDrive: Cloud storage with 1 TB of space per user for easy access and sharing of files from anywhere.
SharePoint: A platform for managing and sharing documents, data, and information across the organization.
Security and Compliance: Advanced security features like multi-factor authentication and data loss prevention, as well as compliance tools to help meet industry and regulatory requirements.
Device Management: Tools for managing and securing devices, including PCs, laptops, tablets, and smartphones.
Overall, a Microsoft 365 Business Premium license provides businesses with a comprehensive set of tools to help improve productivity, collaboration, and security, all in one convenient package that we can manage for you.